BIOFILMO NOTES
David is a man of the World, speaking French and English, living and working from one place to the other, hopping between the United States, Great Britain, Hungary, and obviously, Canada.
As director he has a very distinctive signature. His shorts Found Objects and Darkly Machiever have been shown at countless film festivals, gathering numerous Best Film and Cinematography awards, and sold to TV stations in Canada, The Netherlands and Finland.
David is currently working on Eastland Major, that will star the polymorphous Marc-André Grondin (C.R.A.Z.Y.). The script, written by David Birnbaum, has been adapted from the novel The Immaculate Conception by Gaétan Soucy (La Petite Fille qui aimait trop les Alumettes), with Possibles Média's Serge Noël producing.
David is also working these days on the adaptation of Sarah Court, from the novel of the same name by Craig Davidson (Rust and Bone),with producer Paul Fler of Pangea Picture.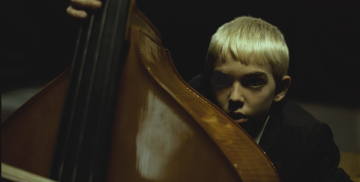 Taken from Found Objects
ADDITIONAL INFO
Born and raised in Montreal, David Birnbaum trained as a theatre actor in Vancouver, then spent a decade working for the U.S. film and television industries before focusing primarily on directing his own films.
While his passion lies in writing directing and acting, David has a very solid production background with experience as a P.M. and a Line Producer.
During the adpatation process of The Immaculate Conception David developed a friendship with Gaétan Soucy, before the great Québécois writter suddenly died in Spring 2013. Eastland Major can thus certainly be seen as the work of two like-minded artists.