BIOFILMO NOTES
His feature debut, Manners of Dying (2004), is based on a story by Canadian author Yann Martel. It stars are Roy Dupuis and Serge Houde. The film had an important festival carreer, notably in China and India, as well as in Australia.
In 2009, Allen directed the ten-episode detective series called Chabotte et Filles for Tele-Quebec.
In 2011 he directed the theater play Petite pièce pour chambre d'enfant writenn by Yana Borissova.
He is currently developing Beat Love Down adapted from the book Bang Crunch with producer Serge Noel, currently in casting and financing. Filmoptrion Internationnal is acting as as Canadian distributor and internationnal sales agent.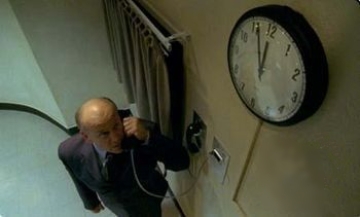 ADITIONNAL INFO
Born in Toronto (Ontario) in 1968, Jeremy Peter Allen is a Canadian director and screenwriter. Jeremy grew up in Quebec City and studied film at Concordia University in Montreal (Quebec). He returned to Quebec City where he worked for several years for the filmmakers cooperative Spirafilm.
He has directed several short films including The East (2009), an adaptation of a short story by Canadian writer Nancy Lee, and Requiem contre un plafond (2001), adapted from the novel of the same name by French writer Tonino Benacquista, in which Yves Jacques held the leading role.
He was first assistant director on the film La Face Cachee de la lune , directed by Robert Lepage in 2003. In 2009, Lepage asked Allen to make a short biographical documentary, produced by the National Film Board, for the Governor General's Award that received Lepage ceremonies.